In memory of
Leone Razali
1976 - 2018
So far we have raised
£36,192.39
My beautiful wife Leone died from breast cancer in September 2018 at the age of just 41, leaving our 4 year old daughter to grow up without her mother and with a heartbroken family and friends.
Leone was diagnosed at 39 with triple negative breast cancer. We thought we had caught it early enough with the Doctors giving her a 90%+ chance of surviving, but the cancer returned within 6 months of her first treatment having spread to her liver. Leone fought her hardest but there was simply no effective treatment for her cancer and she passed away 9 months later.

Leone's death came 20 years after we met. We were young graduates starting our first job on a training program together. We met in a bar on a Wednesday night and were in love within weeks. 6 months later she moved from New York to London and we moved in together. It took us many years to get married, but when we did it was the best time of our lives. A few years later we were blessed with a wonderful little girl and Leone became the most loving and giving mother. The week we decided to have a second child we found a lump on her breast.
Cancer has stolen our family's future. But it did not defeat my wife. After the first diagnosis she lived life full of positivity, always assuring me that she would be fine. Even after the second terminal diagnosis she refused to change who she was. She kept our life as normal as possible for our daughter's sake, she fought the cancer and the bitterness which is natural in such situations, she sought joy in everyday life and thus we were able to enjoy so much of this time, and even at this time she prioritized those she loved over herself. I will always be in awe as to where she found the strength.
My wife was a wonderful woman. Physically gorgeous, she was even more beautiful on the inside. She was gentle, kind, thoughtful, empathic and caring - she was simply a good person. Although she was fiercely intelligent, wise and eloquent, she never liked the sound of her own voice. Despite all her talents she was utterly devoid of arrogance and conceit. Quiet, but with a magnetic charm that drew people to her, she had an ability to make you feel better about yourself and life. Leone was openly vulnerable, but had endless stamina, determination and strength - she would bend but would never break. To her friends and family she was generous, loyal and considerate. For our daughter and I, her love knew no bounds - as she demonstrated in her last months when she spent so much of her limited time and energy trying to help our future rather than focusing on her own needs.
Leone's death leaves a gaping hole in our lives that can never be filled. But it has inspired me and others who knew Leone to fight against this terrible disease working with Breast Cancer Now. I hope you will support us in raising money for Breast Cancer Now by sponsoring one of the series of events that has or will take place, or simply by donating in memory of an amazing woman who was taken from us too soon.
More research is desperately needed so that women like my wife have treatment options in the future. One of the aims of Breast Cancer Now is to prevent deaths from breast cancer by 2050. Our little girl will be 36 in 2050 - almost the same age as her mother was when she was first diagnosed. Please donate to support research into breast cancer so that my daughter, and other young girls like her, do not have to face what happened to my wife.
Gregg Drennan Fund holder
Activity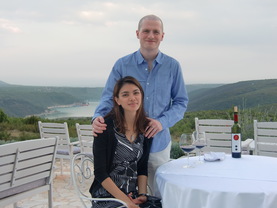 London Marathon 2019
28 April 2019
£20,091.10 raised so far
Event details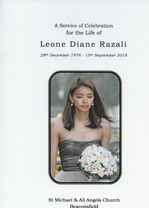 £13,885.00
12 October 2018