In memory of
Laraine Allen
1956 - 2016
So far we have raised
£9,050.60
Laraine was a beautiful woman on both the inside and out. She was great fun, funny, generous, loving, caring and the most brilliant wife to me and mum to Christian and Kirsty. Laraine possessed great integrity and charm and touched so many peoples lives and they all loved her for that, and also her spirit and occasional feistiness.
Laraine was diagnosed with Triple Negative Breast Cancer in June 2015 and went through chemotherapy, surgery and radiotherapy. In 2016 we went on a family holiday to La Manga in Spain and had a fantastic time and then in July enjoyed our joint 60th birthday party.
In September our daughter Kirsty got married at Hampton Court House and Laraine looked stunning and had such a brilliant time. However a few weeks later having been told in August that the breast cancer had spread to her lungs, Laraine struggled with her health and having fought so bravely over the past 18 months, so very sadly died on 17th November 2016.
We miss her so much, her laughter, her strength, her courage and want to ensure she leaves a legacy so that her struggle and fight against this dreadful disease was not in vain. We hope by setting up this memory fund we can raise money to help with the vital research into less treatable forms of breast cancer. We owe this to Laraine and the many thousands of women who are going through this journey now.
Love from your husband Derek xxxx
Activity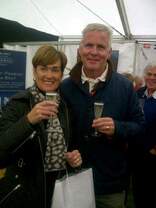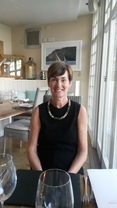 £200.00
17 September 2021