In memory of
Joanne Edwards (nee Harrison)
1966 - 2004
So far we have raised
£1,190.00
Joanne, fondly known as Jo, was born on the 21st October 1966 in Hednesford, Staffordshire to her parents John Harrison and Vivienne Harrison (nee Bell). Her twin sisters, Jayne and Jeanette, were born nearly 4 years later and they formed an unbroken loving bond thereafter. Her Mum's family, The Bells, featured massively throughout Jo's childhood, with her Nan Bell dispensing love - and cakes! - throughout a very large family!
Jo was extremely popular at school, making many friends along the way as she progressed well through her education. At 16, Jo moved from Blake Upper School to Chase Terrace High School (along with her good friend Sue Harrison) to take her mainly science-based 'A' levels; it was at this time that she developed her keen interest in working in healthcare and desire to do good and help others.
Following school, her training at Leicester Royal Infirmary saw her successfully attain a Radiography qualification. Throughout this time it is fair to say that she worked hard and played even harder! Jo was always keen to try something different and visit new pastures. This included a 3-month trek around Europe with her fellow radiography graduates Sharon and Kate, with the trip and spending times with friends helping Jo to try and recover from the bereavement of the death of her much-loved step-dad Mick. This thirst for adventure continued all her life, always willing to try something new and always with a wide smile on her face even at the darkest of times.
She enjoyed her time at Leicester but moved south to gain further work experience, initially employed at West Middlesex Hospital, then moving to The Royal Marsden, where she was employed as a Senior Radiographer. It was here that she also took on the role of Union Representative, being involved in their campaign to fight the closure of the hospital. Her last position was in a new unit at Kings College Hospital.
She made many close friends throughout this period of working in London hospitals and also met and married Jonathan (Jonny) Edwards. Jo and Jonny spent any spare time they had renovating their 3 story Victorian home in Balham and looking after their golden retriever Beelie and moggie Herbie. Jo's ultimate wish then came true when she gave birth to a daughter in 2000 who they named Lily.
A few years later, Jo and Jonny moved their family to a rambling Farmhouse in a little hamlet near Bury St Edmunds in Suffolk, very much looking forward to 'country living'. The location was nearer to Jonny's parents and family, who were a big support throughout the house move and during the shock of Jo's breast cancer diagnosis that came shortly after their relocation. Jo's life-long friends and family all continued to visit and help during this difficult time, with new friends from the village also providing an amazing support network.
Jo fought a 2-year-long battle against the disease with such courage and bravery - and as always with a smile, which only dimmed a little at the very end. Characteristically, she energetically carried on with day-to-day life, lovingly raising her young daughter Lily and even finding time to redesign and renovate the farmhouse kitchen to make life easier for her family's future. During this time she also organised, with the help of Jonny's Mother Cathy, the planting of an English Wood situated in the top field of the property - and so Jo's memory lives on, not only in the hearts of her family and friends but also as an enduring testament to her life.
Joanne is sorely missed by her Daughter, Mother, Sisters, family and of course her friends, many of whom are still in touch today offering support and comfort.
Vivienne Harrison Fund holder
Activity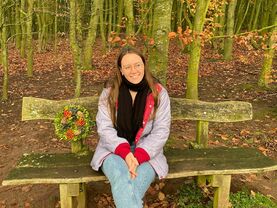 15 November 2022
Supporter Engagement Team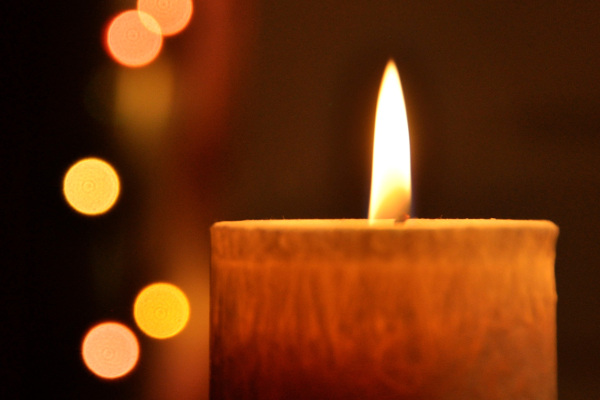 £10.00
14 November 2022
Vivienne Harrison/Jane Roberts