In memory of
Hayley Henniker
So far we have raised
£8,711.70
Hayley was the most delightfully kind and beautiful woman inside and out. She would always put other people before herself and try to do her best by everyone around her. She is a beloved wife and mum - Hayley was an absolute inspiration to everyone that knew her. We miss her so dearly.
Hayley was diagnosed with breast cancer in 2014 and we soon learned the aggressive nature of her disease. After rounds of treatment and surgery, although Hayley would never achieve remission, the cancer was stable.
Unfortunately, in 2018, it came to light that Hayley's cancer had metastasised to her brain. We sustained our 'new normal' once again and fell back into the routine of further treatment and brain surgery. Hayley had such a positive and hopeful outlook. She was an advocate for the power of this way of thinking.
Unfortunately, Hayley started to decline significantly from March 2020 and she sadly passed away in the August with myself (her husband) and our two kids beside her.
Hayley fundraised for breast cancer and always tried to raise awareness when she was with us, and we have always wanted this to continue in her physical absence.
In 2020 and 2021 my kids and I led two walks in Hayley's memory, in addition to my daughter and her friends completing a team ultraman - all to raise awareness of breast cancer alongside highlighting some of the less well known ways symptoms can present. This is close to our hearts as Hayley's neurological and psychological symptoms associated with the metastasis in her brain, unfortunately seemed to fall under the radar.
Thank you for taking the time to read Hayley's Memory Page. Please join us in raising awareness for this terrible disease. Please also share your memories and donate a few pennies if you can!
Please scroll down to see link to Hayley's believe walk
Scott Henniker Fund holder
Activity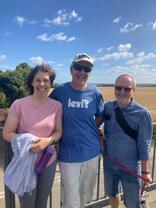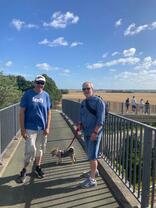 Hayley's memory walk
16 July 2023
£1,551.00 raised so far
Event details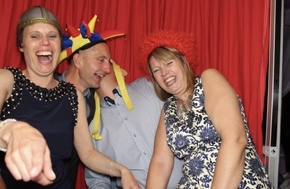 £10.00
17 November 2022
Scott Henniker Fund Holder