In memory of
Christine Piper
1947 - 2016
So far we have raised
£1,160.00
Christine was a wife to John for 45 years. A Mother to Neal, Colin, Alexander, Holly and Tim. A grandmother to Laura, Megan, Ashlea, Alex, Rosie, Chloe, Oscar and Ava. A Great Grandmother to Elodie.
She will be sadly missed by family and friends, the lady who touched many peoples lives with her passion and dedication in the fight against breast cancer.
Christine saw much advancement in the detection and treatment of breast cancer since she was first diagnosed in 1988, but unfortunately it was the long-term effects of earlier treatments for the disease which ultimately contributed to her failing health. Many of these life-saving improvements have come from the research laboratories & hospitals of Breast Cancer Now (formerly Breakthrough Breast Cancer and Breast Cancer Campaign charities) and Christine was very proud to have raised over £400,000 since she first founded the Somerset group back in 1997 with her husband John.
Christine's work was also recognised with several awards including the Bristol Evening Post's Woman of courage 2002 and winner of BBC Inspiration Award 2008. Christine was also involved in an all party parliamentary committee on breast cancer.
Despite further diagnosis and treatment in 2001, Christine continued to lead the group, raising money and awareness for Breakthrough with a whole string of events, including:
•A Tug of War completion with presenters of ITV
•Twist on the Beach in 2002 recognised by the Guinness Book of Records
•A visit to Burnham-on-Sea from the Rugby World Cup relay message ball in 1999 on its way to Cardiff Arms Park (now Millennium Stadium)
•Pulling Humphrey the Camel around the streets of Bath
•Launching Julie's Legacy in 2011
•A world record attempt for the largest rugby scrum
•Christmas shopping fairs, summer fetes and annual gala balls
•Pink balloon walks, fashion shows, wicked women evenings and ladies nights
•Golf events, skydives, quiz and race nights
It feels impossible to list all the events which Christine organised and inspired, but even after almost two decades of fundraising she continued to be thrilled by every type of support given to the group, whether it was news of a fresh collection tin being placed on a local shop counter or a pair of 4K TVs being donated for our ball auction.
Christine's passion for the fight against breast cancer also benefited local people as well as Breakthrough's world class research centres; in 2009, on behalf of the Somersetwomen Campaign, Christine was delighted to present cheques totaling £80,000 to four Somerset clinics, including the Breast Care Centre at Weston General Hospital and Musgrove Park Hospital.
The Funeral is to be held on Monday 25th January 2016 at 12.30 at St Marys Church in Berrow followed by a Celebration of Christine's life at The BASC in Burnham on Sea. All who knew Christine and family are welcome to attend please in smart colourful dress.
We wish only to have Family flowers but would appreciate any donations to be made here to carry on the legacy left behind by Christine.
Please feel free to leave messages and memories of Christine /Mum for the family on this page.
Thank you, The Piper Family
Holly Macbeth Fund holder
Activity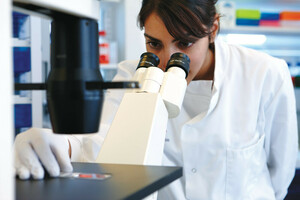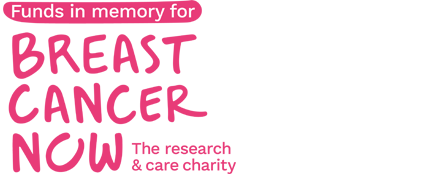 £30.00
27 January 2016
The Peter, Mandy, Tom, Charlotte Gaylard