Rich's mum, Wendy, died of secondary breast cancer in 2016. Since then, he has been fundraising with Breast Cancer Now to help others like her.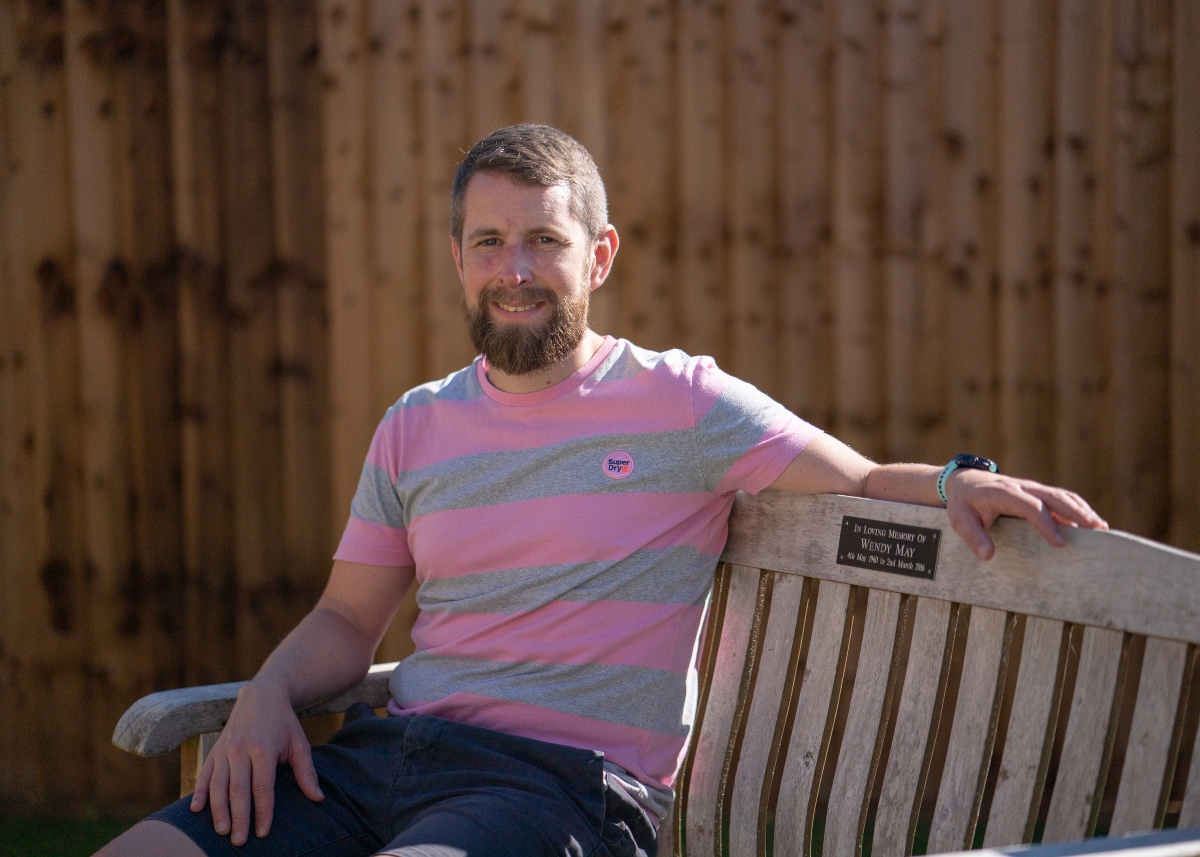 Mum was originally diagnosed with breast cancer in September 2006, and I still remember the day in March 2015 that she told my brother and me that she had been diagnosed again – this time with secondary breast cancer.
My dad became her carer while still working full-time, until she unfortunately passed away in March 2016. She was a fighter until the end, and still made sure that everyone around her was taken care of.
At the time of her initial diagnosis, I think she felt that she couldn't talk to anyone about it – even though there probably were a lot of services out there that would have been able to help.
So, in 2019, I started looking for charities that would have been relevant for my mum, which is when I came across Breast Cancer Now and their Funds in Memory.
​I think one of the things I've inherited from mum is that I try to put other people first. Since she passed away, I've wanted to do more for charities who help breast cancer patients so that other families may not have to go through a loss like my family and I have.
Rich
The first thing I did for Breast Cancer Now was a bike ride, and since then I've been hugely involved in wear it pink, I've run marathons, I've participated in Afternoon Tea – I'm always trying to find a new challenge.

With the Fund in Memory, I can go to the page we've set up and look at all the events I've done to raise money in her name. I also like going to the Breast Cancer Now website to see what research they've done or what kind of services the funds are helping to provide.
It's such a great space to use if you're taking part in something like a marathon or bike ride or wear it pink event, and you can either sort it yourself or get the Funds in Memory team to help out. Honestly, I don't know why I didn't do it sooner.
The really nice thing about the Fund in Memory is that I can always keep adding to it and – even if I stop – the page is always going to be there.
I've passed the details of the page onto friends and family who knew mum so that they can visit it to remember her, too.
I've found it's been a positive influence on me. If I ever feel low or that I am forgetting mum, I just go to her page for a bit. It doesn't matter where I am or what time of day it is, I can access it – which I might not be able to do with something like a photo album.
Mum might not be physically here anymore, but I like to think that her memory is still going strong.
Back to all stories
Need help starting a fund?
We know that starting a fund is a very personal commitment, and our Fund in Memory team is here to support you every step of the way.
If you need help starting or updating your fund, or would like some fundraising support, please visit our support section or get in touch with the team.
Email fundinmemory@breastcancernow.org at any time, or call our team on 020 7960 3508